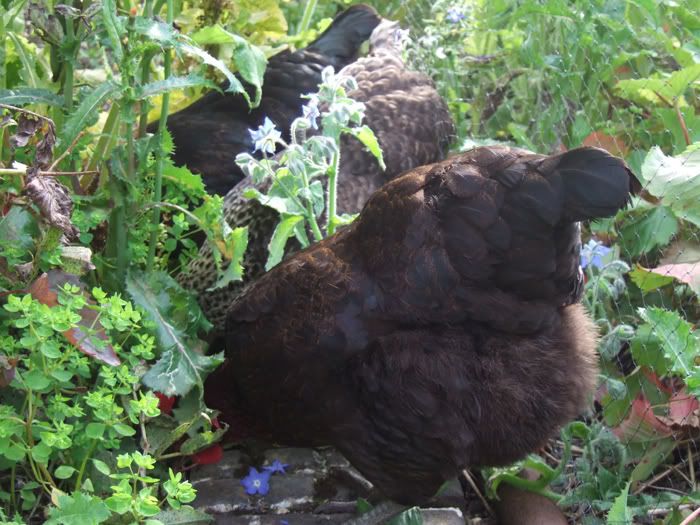 At last we've got some summer weather, warm enough to eat dinner outside in the garden and afterwards to spend some time tidying up the tangled vegetation after the recent storms. The hens are allowed to venture through the green gate in the wall and spend the evening in the vegetable garden and under the fruit trees. There aren't any young seedlings to peck and there are plenty of slugs and bugs to eat. They are in hen-heaven!
Ruby has discovered blackcurrants and picked lots for her supper! She also discovered the patch of sorrel and called the others to join her - they shredded the leaves in a frenzy of pecking. Blackcurrants and sorrel converted into eggs!
The french beans and courgettes will soon be ready to pick. These beans are a dwarf french bean from the Heritage Seed Library called Vermont Cranberry from New England. The dried beans were beautiful - cranberry red with cream flecks. I'll sample some of the green beans soon to see if they are a good variety to save seed from for a larger crop next year.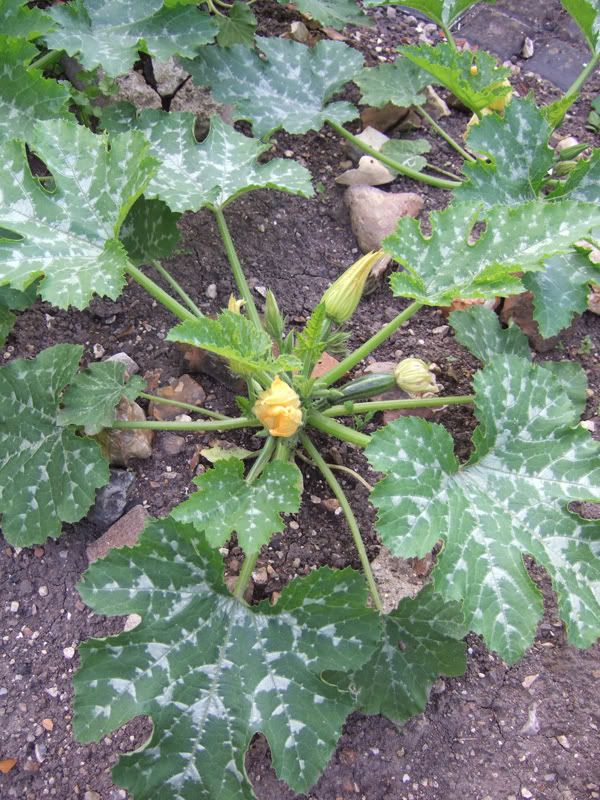 I grow the Green Bush courgettes on little mounds of soil surrounded with large stones, this makes it easy to water the plant in dry weather (not something I've had to do lately!) The leaves are splashed with silver patterns which shine in the sun. I'll have to keep a check on those little courgettes - in a week they'll be marrows!