Yesterday was very unusual - it wasn't raining and I had time to do some gardening. Over the past month or so the heavy rain storms have transformed the well-ordered plot into a jungle of plants that have gone to seed and weeds.
I discovered that the dwarf french beans Vermont Cranberry were ready for picking. This was one of my selected vegetables from the Heritage Seed Library catalogue - nine plants grew from the ten beautiful cranberry red cream flecked beans. Why do I select a particular variety? I like unusual coloured varieties; unusual names; and vegetables with an interesting history. Vermont Cranberry is an American heirloom bean form New England, dating back to 1876. I just noticed that the HSL catalogue mentions "very attractive red flowers" but the flowers on my plants were cream!?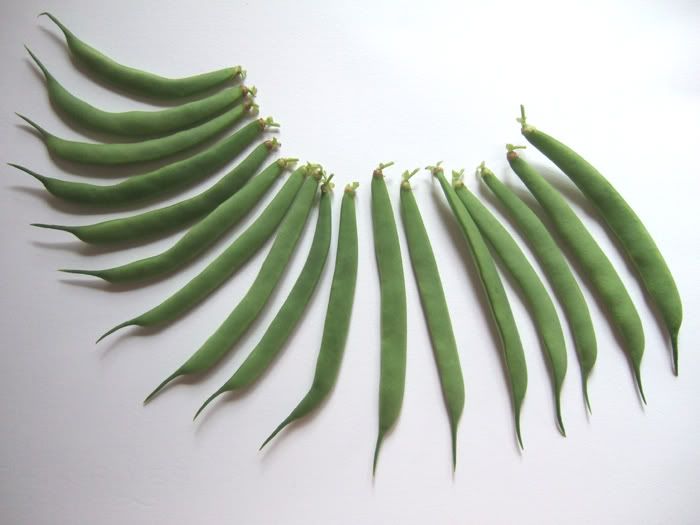 Now for the taste test, looks and a good story are all very well but I won't save the seed for next year if it's not worth it's place on the plate! The green beans were difficult to spot among the leaves, so I was surprised how many I picked and some looked as though they may be too mature for eating as green beans, but the cooked beans were very tender and a gorgeous emerald green colour - top marks. The catalogue claims "a unique sweet taste" and I agree, not a normal green bean flavour - more delicate and sweeter. Definitely one to save seed from. I dressed the cooked beans with a little cold-pressed rape-seed oil and chopped savoury and black pepper - delicious!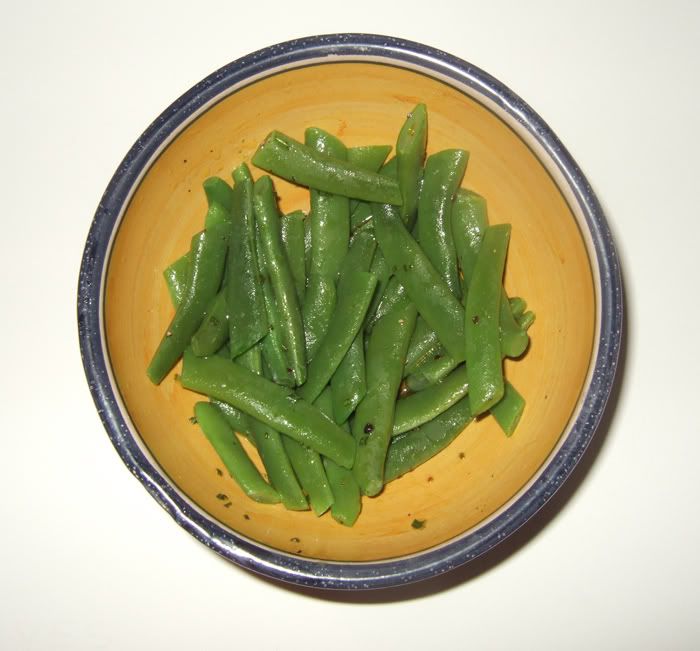 We've two varieties of gooseberry in the garden, Invicta - a green cooking gooseberry which has a slight mildew resistance; and Whinhams Industry - a red dessert gooseberry which in previous years has suffered so badly with mildew that we have considered digging it up. I chose it because the fruit was burgundy red; it has a great name; and I'd never grown dessert gooseberries before. Well this year we've had some pretty unseasonal weather which has taken it's toll of the crops (onions and potatoes especially) but the soft fruit has been magnificent - strawberries, redcurrants, blackcurrants, green gooseberries, and now the red dessert gooseberries! What fantastic looking berries and they taste like gooseberry slightly sweetened with honey, like a ripe kiwi-fruit in tartness - Whinhams Industry has earned its place in the garden at last.