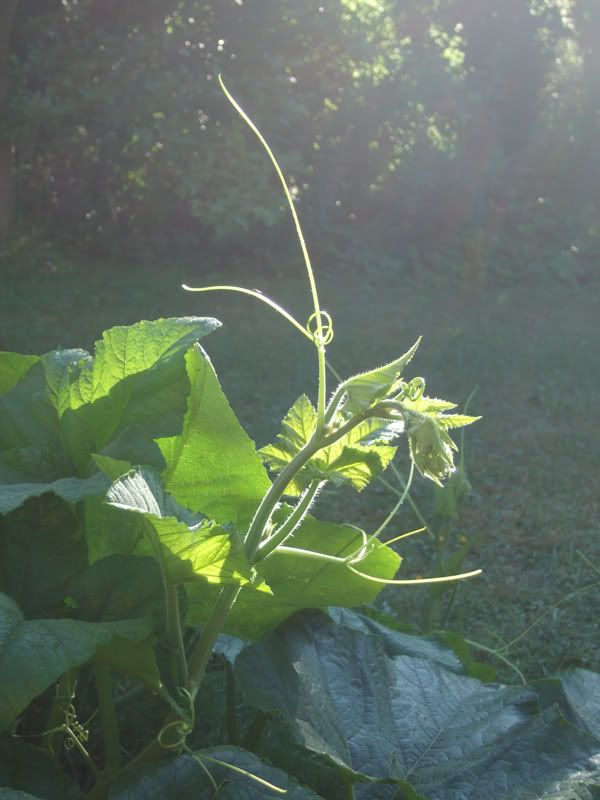 This morning the sky is clear and bright blue, the light sparkling on leaves and shoots and fruit - it promises to be a glorious summer day at long last. In the vegetable garden the early morning sun was highlighting the shoots of the squash plants - tendrils reached forward and shone as if illuminated from within.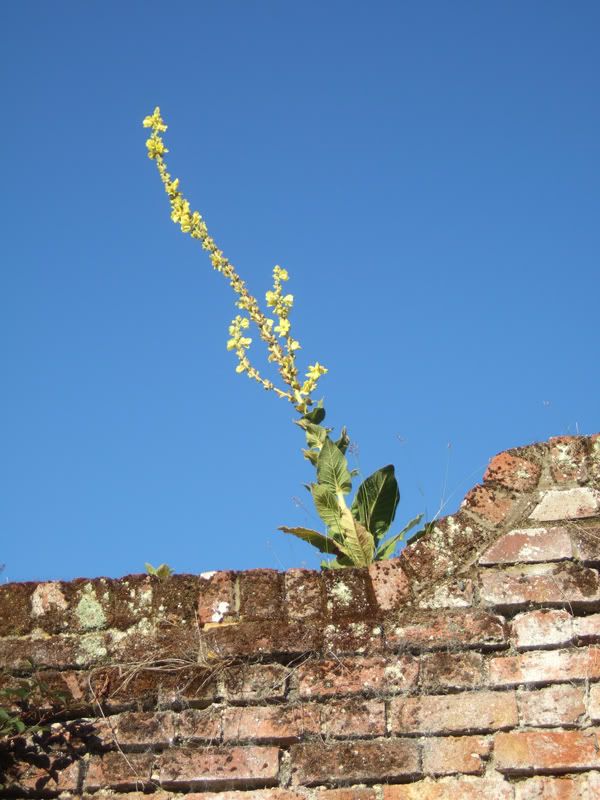 Growing on the wall a verbascum reached high against the brilliant blue of the sky - sunshine yellow flowers and silver velvet leaves.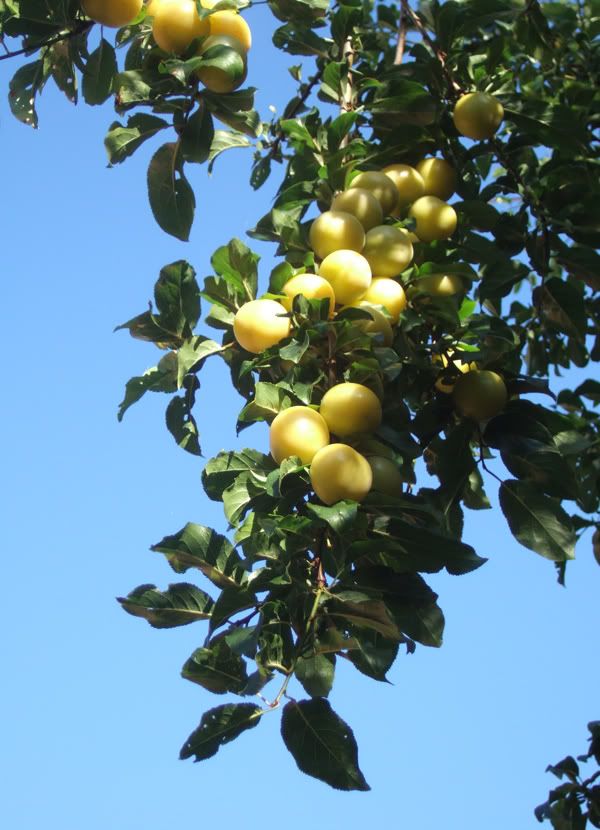 The hedge hangs heavy with the fruit of the wild plums (bullaces) each tree has fruit slightly different in colour and flavour.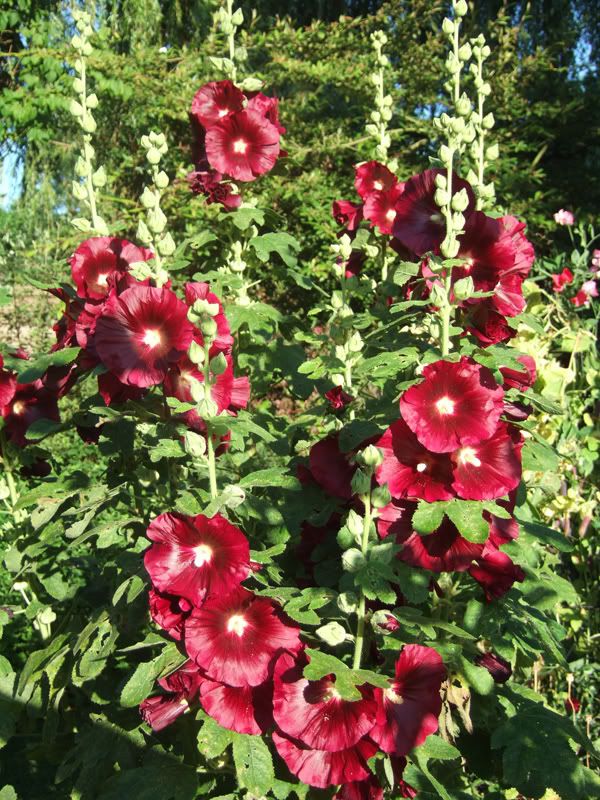 And the magnificent hollyhocks. Ever since we moved here I had wanted hollyhocks in the garden, they are the quintessential Suffolk cottage garden flower - I bought a packet of seeds, I slipped seed into my pockets from pathside plants we passed on country walks and scattered them in a corner of the vegetable garden next to the red brick wall. Despite the unseasonal weather this summer the hollyhocks have been outstanding, tall and strong, covered with large richly coloured flowers.
And today we have more dragonflies - the nymphs just emerging from the water and starting to crawl up the iris leaves at the pond edge. To transform into huge winged dragonflies and fly in the sunshine.