Cats are the perfect artist's pet. They don't demand attention or walkies and they are perfect for lightening the mood when deadlines and artist's block are making the studio atmosphere tense. My studio assistants are Chester and Chloe, brother and sister and like chalk and cheese in character.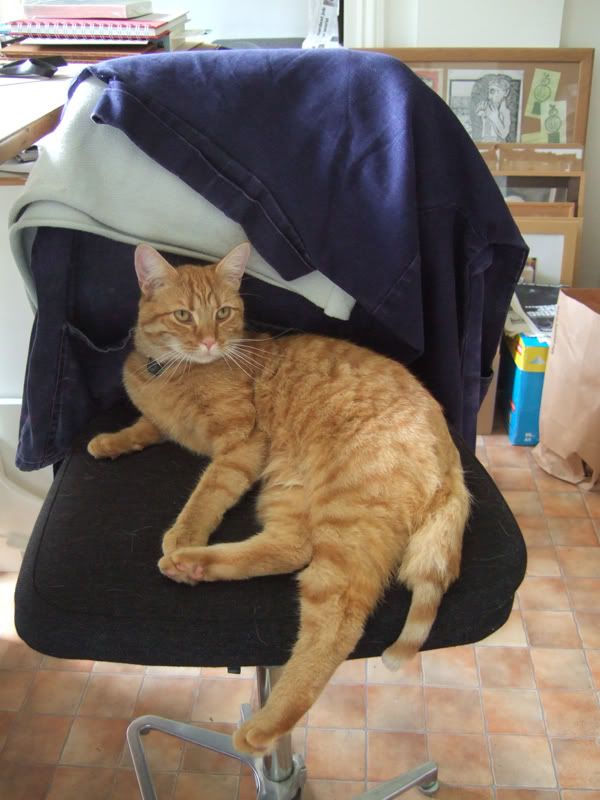 Chester is a gorgeous ginger boy with amber eyes and the most whiskery whiskers I've ever seen on a cat. The observant among you will have noticed that Chester's tail is not all that a cat's tail should be, and thereby hangs a tale...
A month ago Chester had some territorial disputes with a neighbourhood cat and the result was some very nasty bites on his tail, the vet was consulted and in order to save his tail the end was amputated. His uniquely sculpted tail is pretty stylish I think!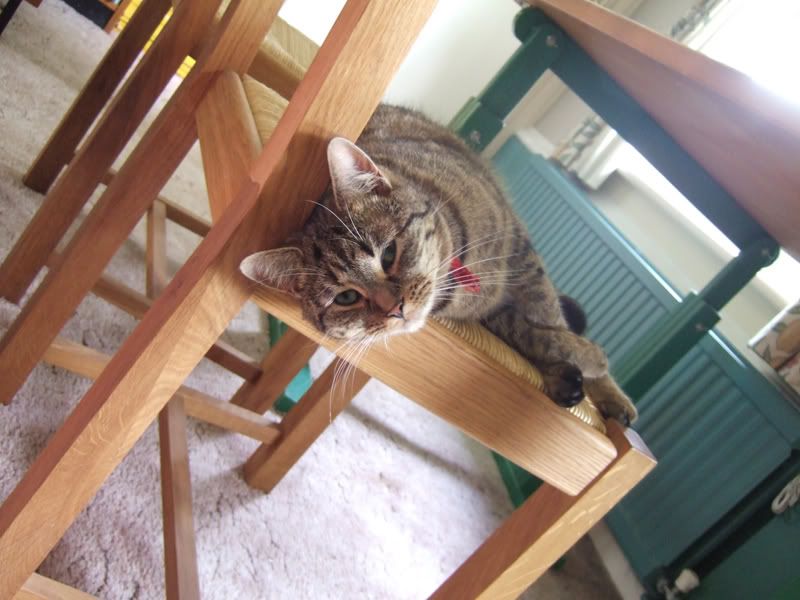 His brindled sister Chloe is more of a gardener's assistant, but she does make an appearance in the studio now and again... to announce that it is raining and to demonstrate how wet her paws are, or to remind me that it's time for supper!