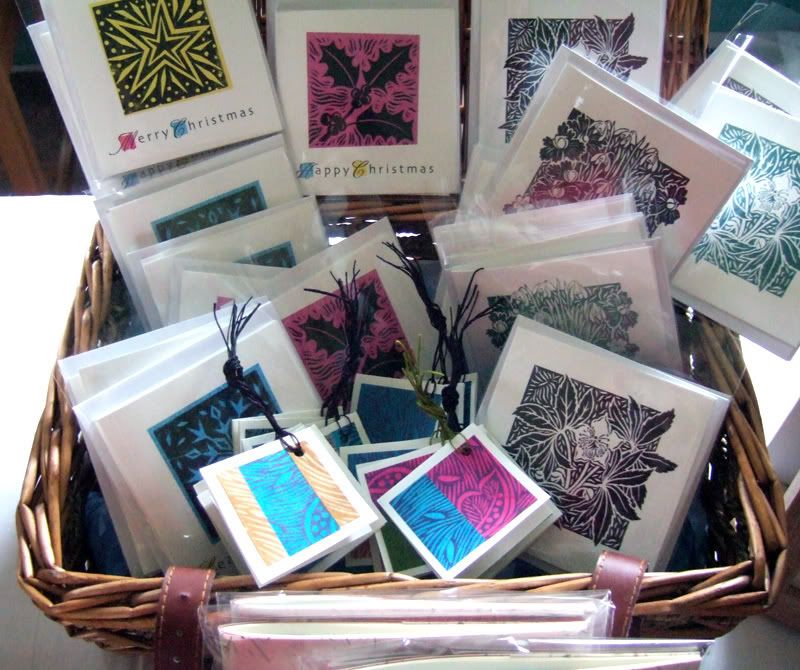 I've been busy getting everything together for my stand at next Saturday's Christmas Arts and Crafts Fair at
Reach
. I will be selling
Festive Tree Decorations
, gift tags,
hand bound notebooks
, framed and unframed prints and cards.
Emma has been working hard planning this event and has invited a fantastic range of talented artists and makers to take part. So as well as my prints and designs and Emma's beautiful silver jewellery there will be baskets, indigo dyed textiles, photographs, pottery, stained glass, paintings and much much more! And if you can come along you get to enjoy some of Cambridgeshire's best home baked cakes and biscuits accompanied by steaming cups of tea or mulled wine - all in the lovely renovated Village Hall right in the heart of the historic village of Reach at the end of the ancient earthwork,
The Devil's Dyke
. A local legend is that the Devil came unannounced to a wedding at Reach church and was chased away by the guests. In anger the devil ran away and formed the groove of the Dyke with his fiery tail!
STOP PRESS . . .
opening soon - my online shop - details on the blog very shortly.