I've been trying to take a special photo of the under-gardeners to use on a Christmas card. They weren't being co-operative, so I had to resort to bribery!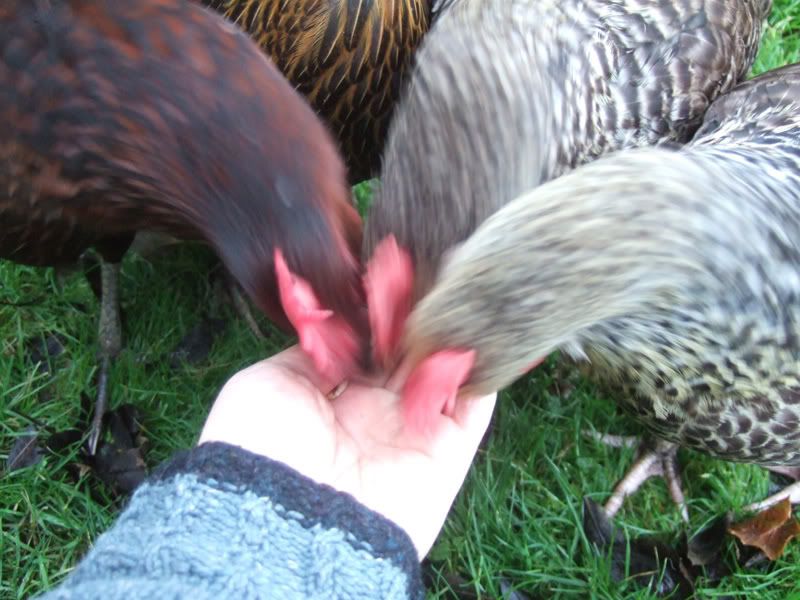 The card is to send to
EACH
with a Christmas gift. Since May, the under-gardeners have been producing one egg each every day (well . . . they do have the occasional day off), this means that there are many more eggs than Cliff and I can eat, so we supply boxes of eggs to family, neighbours and friends in return for donations to EACH. Today the under-gardeners sent £100 to the children's hospice at Milton near Cambridge.
Thank you everyone!