It's intriguing how marks made by tools are like handwriting - the identity of the maker is displayed. It's the use of favourite tools in a specific satisfying way that results in a personal visual language. I've been doodling on a block of lino, a quick scribble with a pencil then cutting with my favourite little cheap chinese cutting tool. Last month I saw some stunning eighteenth century crewel embroidered hangings at Nunnington Hall in Yorkshire and I think they must have been in the back of my mind; first I cut the large leaves, then the little seed shapes, I filled the background with flowing lines letting the tool make the tapering shapes like a calligraphy pen.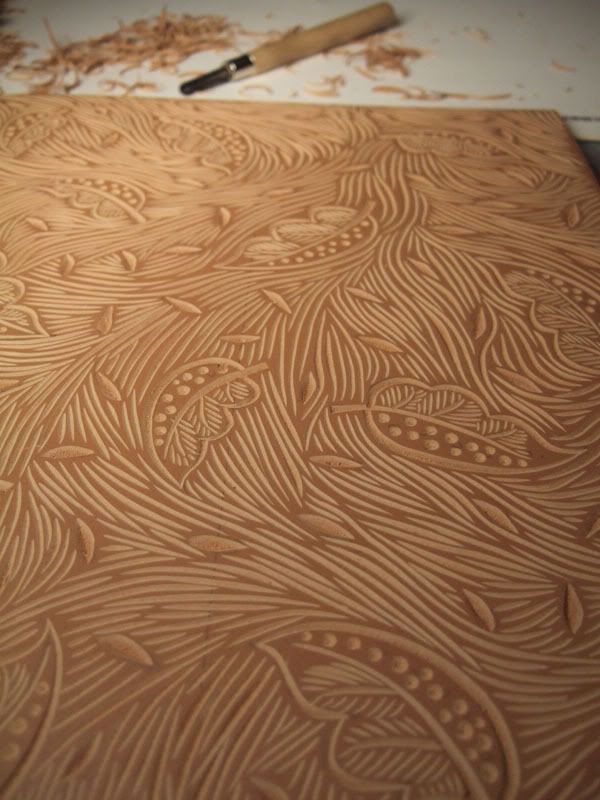 I used the block to print Indian and Japanese coloured papers in pink, orange and indigo.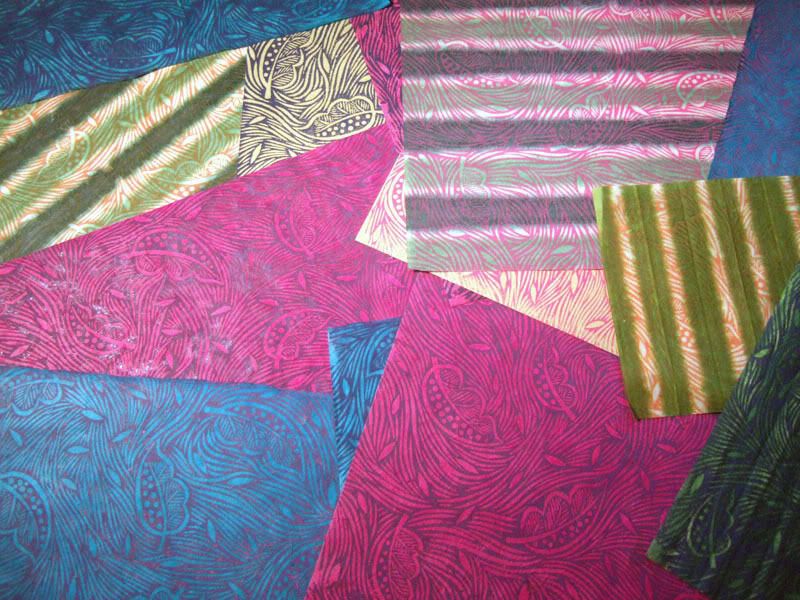 And this is why I needed printed papers - endpapers for some little books bound in
Sudbury Jacquard Silk
. A good excuse for enjoying using my
Victorian Copy Press
to press the covered book boards.