As a member of the Heritage Seed Library, each year I can select six packets of vegetable seed from the catalogue. There are so many varieties to choose from - especially beans – one of this year's selection is 'Poletschka', the description in the catalogue is:
Named after donor Irma Jacyna's family as these pretty seeds originated in their native village of Kostilnyky in Western Ukraine. This stringless bean crops over a very long period and is very prolific. A 'taste team' assembled by HSL member Margaret Ramsden pronounced them "absolutely delish in every repect - melt in the mouth". The beans can be eaten fresh when small, and later used as a dry bean. 20 seeds"
As you can see I have nine seed beans left - they look like polished indigo coloured pebbles. - I think I will sow them this week to see how they do as a late crop.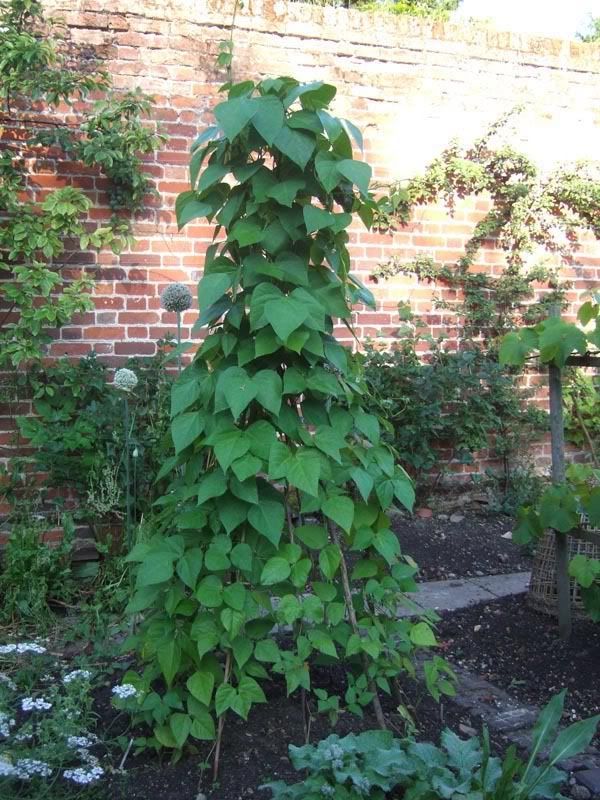 'Poletschka' are climbing beans and they have made a neat wigwam of bright green foliage in the vegetable garden. The flowers are cream, maturing to pale mauve. The green pods are tender and sweet so they are destined to be a regular on my plot, I'm looking forward to cooking the mature beans.