I spent the Summer Bank Holiday weekend at a printmaking workshop at
Gainsborough's House
in Sudbury. The three day course, 'Contemporary Woodcuts' led by illustrator and printmaker
Mark Hudson
, was held in the Print Workshop in the walled garden behind Gainsborough House. Inspired by an introductory talk on Friday evening we arrived on Saturday keen to learn as many techniques as possible.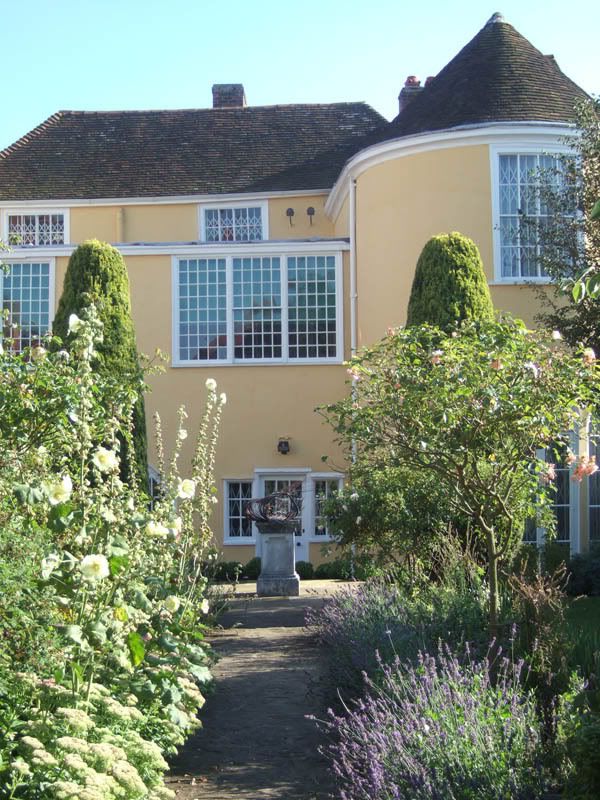 After "warm-up exercises" making marks on a balsa wood block using only our finger nails (and teeth), we experimented in making marks using nails, hacksaw blades, wire, hammers, in fact anything we had to hand. Then it was on to inking techniques and the use of paper masks on the blocks. We had been asked to bring in a photograph of a landscape, in the afternoon Mark described his technique for interpreting a landscape and distilling it into a two colour print design. This is my design based on the standing stones at Langass Loch on the isle of North Uist in the Hebrides, with Ben Eavel in the distance.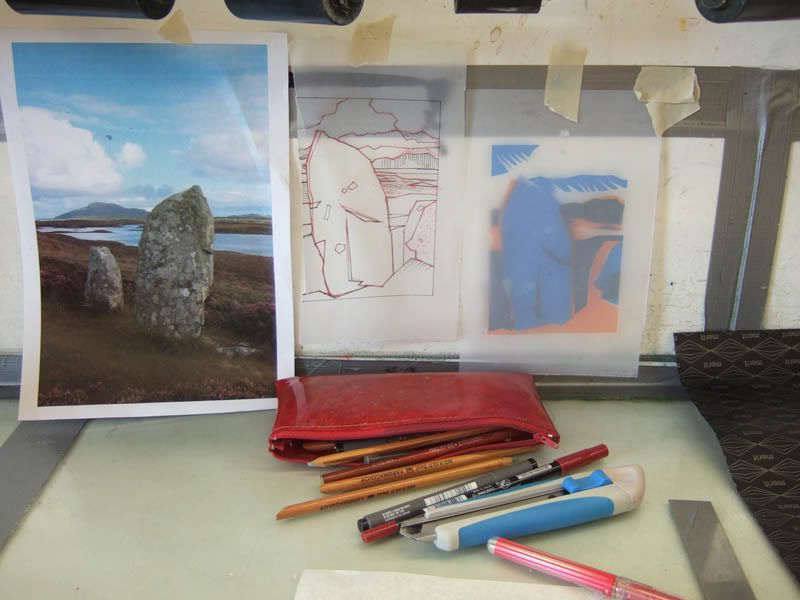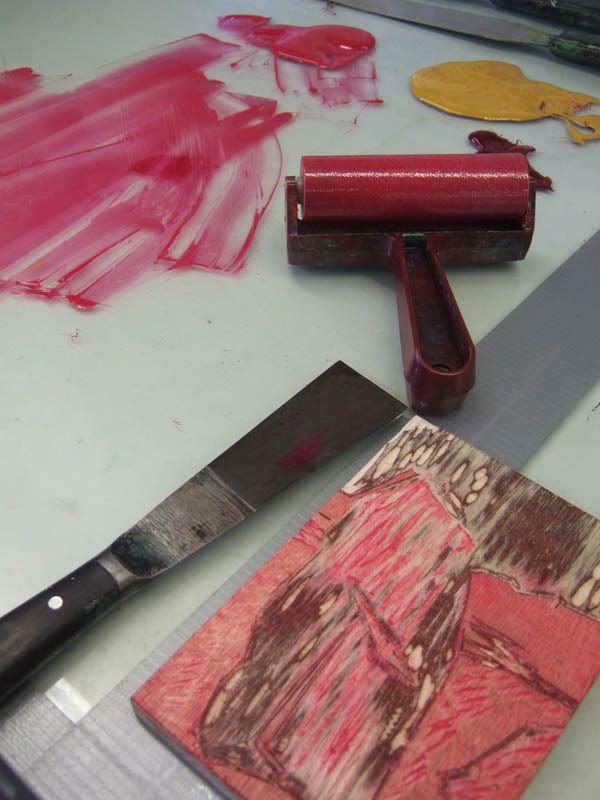 On Sunday we started work on a second, larger design and we experimented with making marks on the blocks using power tools. A bench was set up in the garden and we attacked our wooden blocks with an electric drill fitted with various grinding wheels and wire brushes - great fun! My design is based on a photograph of the seaweed covered rocks on the southern tip of South Uist.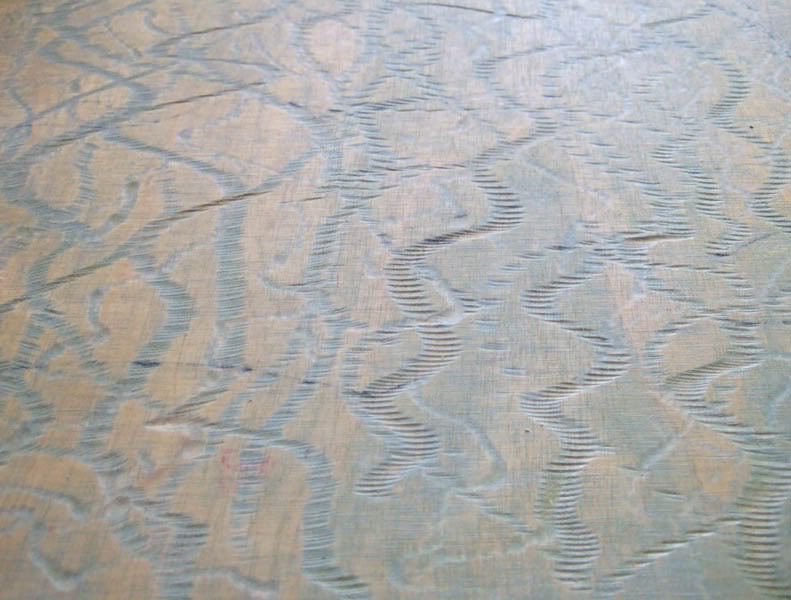 Monday saw everyone in the Print Workshop an hour before the official start of the course - it was a frantic race to get as much work done as possible on both of our designs. Mark threw in lots of extra ideas and possiblilities as he went round to see what we were up to. There was so much to do and we had to start packing up at 3pm!!! The drying racks were crammed full of prints and we eagerly used each others' ink mixes to make one last impression on our prints.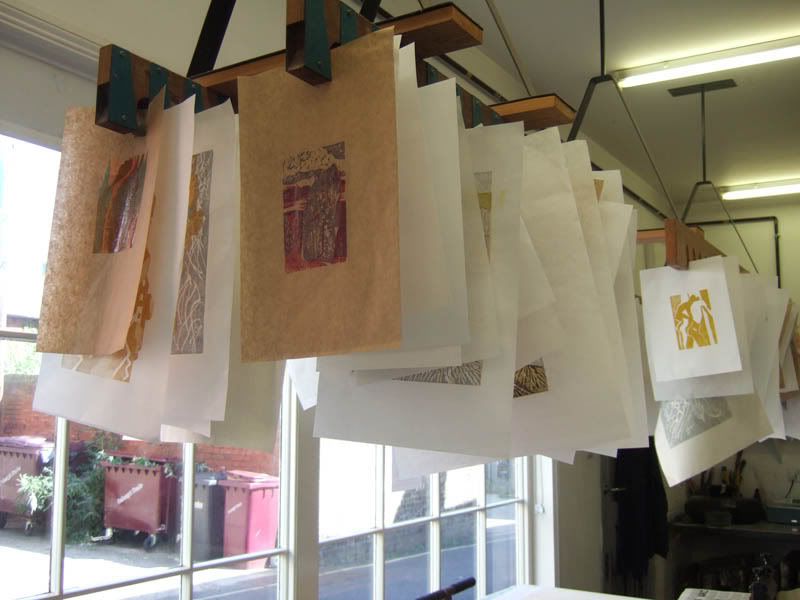 When every last smear of ink had been wiped up and all the tools cleaned and put back in the correct place (under the watchful eye of the fantastic Print Workshop technician Sue Molineux) we laid our favourite prints out on the grass in the shade of the 400 year old mulberry tree, and sat down with a welcome mug of tea to discuss printmaking suppliers and chisel sharpening, and to admire each others work. It was amazing that given the same brief and materials we each created completely different styles of work - which showed just how versatile woodcut printmaking can be. These are my favourite prints from my two designs - very much works in progress, I'm looking forward to working on them over the weeks ahead.