Yesterday my husband had to attend a seminar in Coventry, it didn't take me long to realise that he would be driving past the
Garden Organic head quarters at Ryton
, the home of the Heritage Seed Library. It also occurred to me that the Midlands were enjoying some glorious sunny weather - it was a no brainer, I got a lift to Coventry.
The Heritage Seed Library has it's own show garden, including this beautiful greenhouse, the gardens are planted with some of the heritage vegetables. The Yellow Beefsteak tomatoes looked particularly spectacular as did the okra and a wigwam of eastern european climbing bean varieties.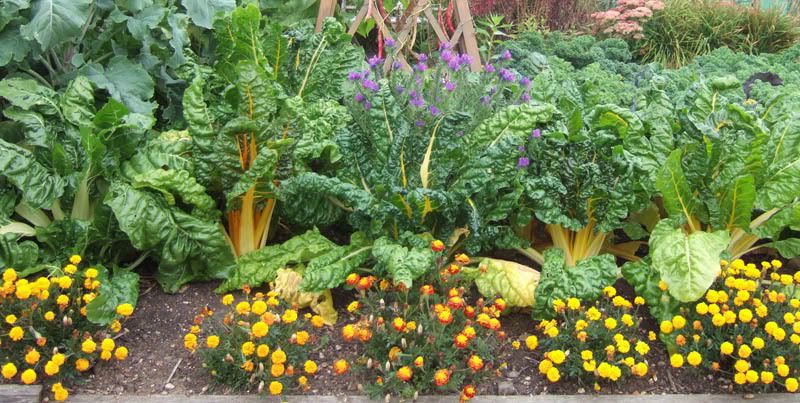 Outside the Vegetable Kingdom exhibition there were beautiful displays of companion planting including yellow chard with tagetes.
The most recent display garden is the
The Elysia Biodynamic Garden
. The vegetables looked particularly large and healthy and the modern sculptural design looked fantastic in the sunshine.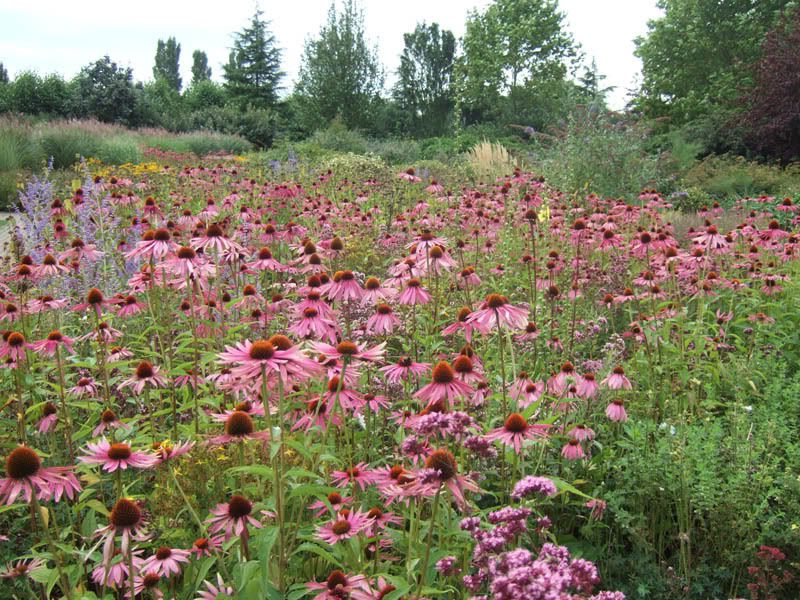 My favourite area was the Naturalistic Planting around the
award winning restaurant
. Fresh vegetables and salad leaves are picked from the gardens early in the morning for the restaurant - the food was excellent.