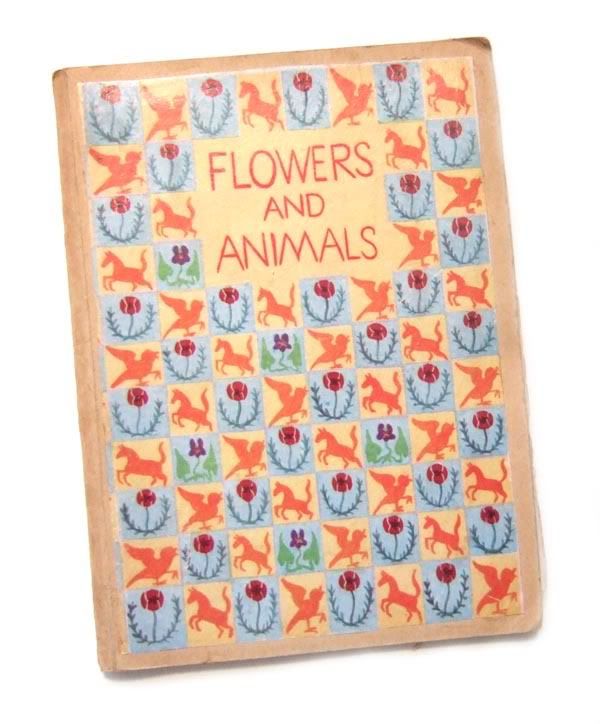 When I was sorting through a pile of books in my studio I came across this – it's a was one of my favourite books when I was learning the alphabet before I went to school. I think it must have been put together by my mother from pages supplied with the magazine 'Child Education' and it had been well used in her infant school classroom by the time it was given to me.
Looking through the pages again I realised that every image was familiar to me - the heraldic lions wearing raffish top-hats swaggering around a Dandelion plant; the white-whiskered wizard hold a wand of Enchanter's Nighshade; the playing-card style kings toasting each other with cups of wine while sitting in the golden Kingcup flowers . . .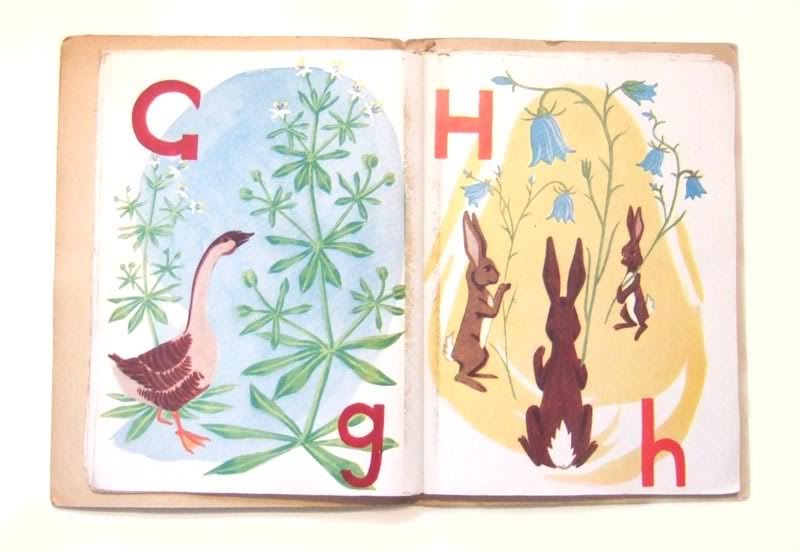 On the reverse of each colour illustration is a beautiful black line drawing and facts about the plant - it's very informative. I can't remember reading the text, maybe it was read to me. The illustrator was Doris Meyer, I'll have to look out for other books she illustrated. I hope she enjoyed working on this one.