Early this morning I took photos of the different pea plants in the garden. The flowers above are (from right to left) Purple Podded; Reuzensuiker; Carouby de Mausanne. Beautiful flowers with subtle vein patterning and delicate petals - worth growing for these alone - but with the bonus of delicious pods to follow. (If you click on the photo you'll get an enlarged version.)
Here they are - little Purple Podded Peas. They need to get a little bigger, then they can be added to a stir fry and hopefully they will keep some of their beautiful colour.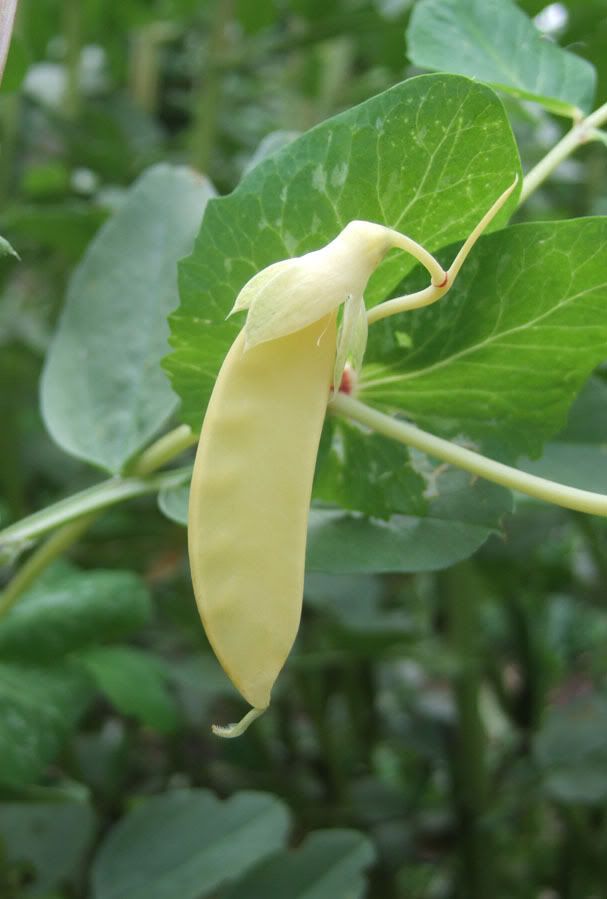 And a surprise - a Golden Podded Pea which self-sowed from last year and has appeared among the broad beans. This was another vegetable from the Heritage Seed Library, it didn't do well last year and I decided not to save the seed - but it's back! so I'll save some seeds for next year.