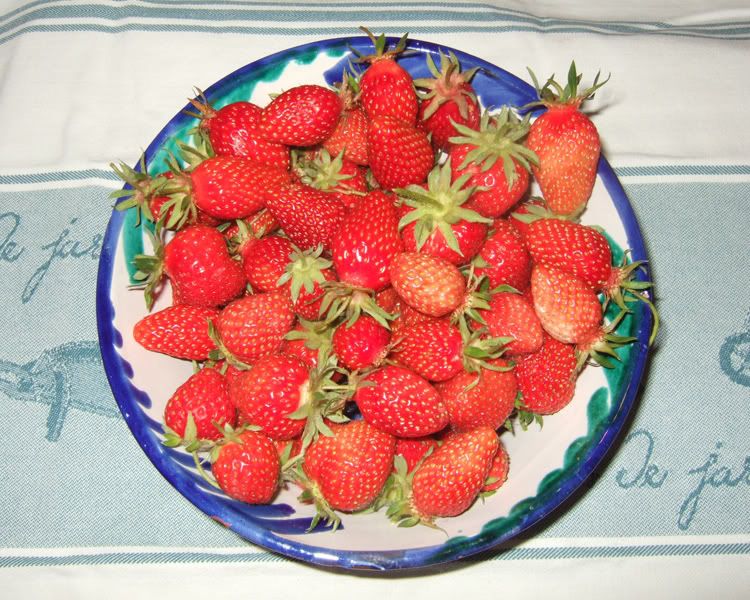 These are not just strawberries - they are freshly picked strawberries from my own garden; long pointy Gariguette with a sharp clean flavour and round, plump, sweet Cambridge Favourite.
The roses are magnificent this year - huge, luscious, lip-stick coloured, heavily scented roses. The oriental poppies are equally vivid, their colours made more dramatic by the black velvet centres. Big blowsey flowers seem to back in fashion - I love the clashing loudness of the intense pinks and reds.
And high above the roses the Purple Podded Peas are flowering - beautiful two-tone purple butterfly-like flowers. As pretty as sweet-peas but with the added bonus of edible purple pods to follow.