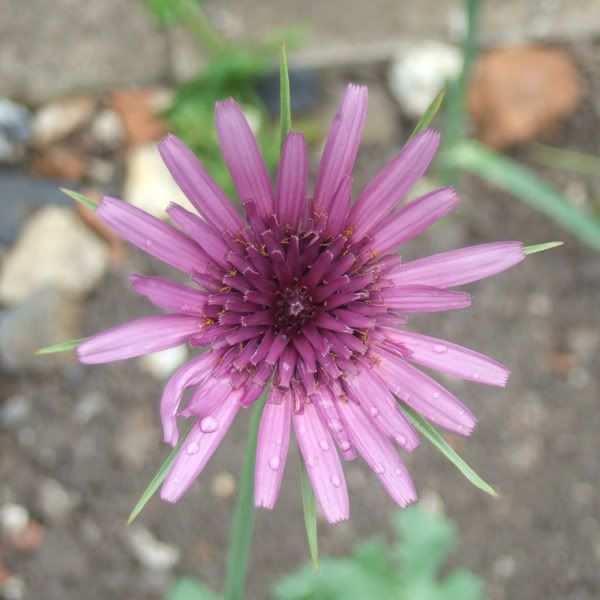 Salsify (Tragopogon porrifolius) or Oyster Plant is one of those veg that is interesting to grow but a bit of a disappointment - the edible roots have a delicate flavour but are not that interesting and I think they are fiddly to prepare. But what most cook books don't mention is that the flower buds are delicious in stir fries, the flowers are beautiful and the seed heads are amazing giant "dandelion clocks". So now I have self-seeded plants all around the garden and I don't bother about harvesting the roots.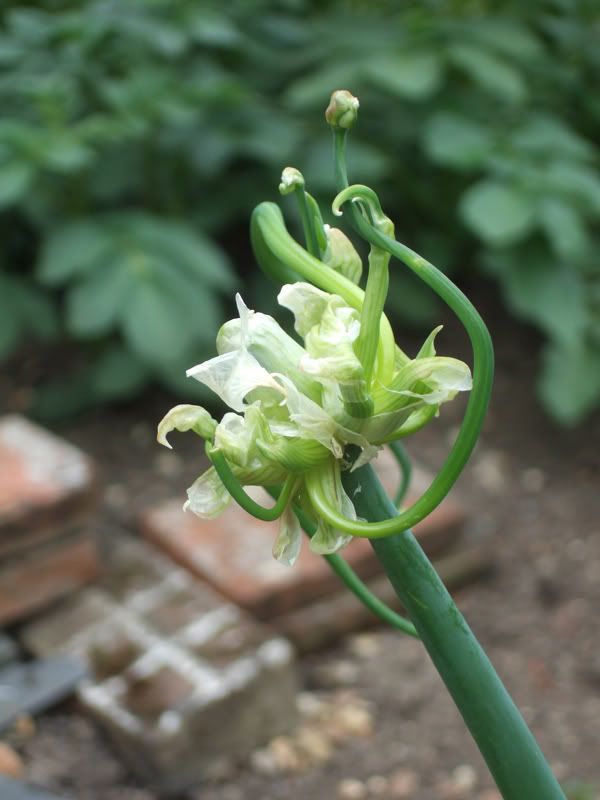 Another odd veg that I love to grow is the Tree Onion. Instead of flowers, little tiny onion bulbs develop on the top of the main stalk and sometimes they in turn have tiny bulblets on the top too. The result is a wild green sculpture (the little onion bulbs can be broken off and scattered in salads - they have quite a kick!)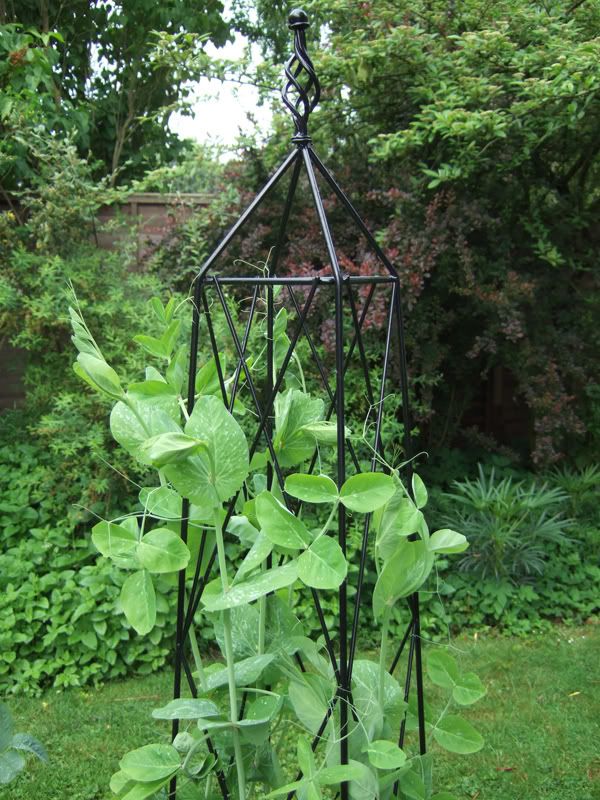 And here are the Purple Podded Peas, this year they have pride of place in the rose bed climbing up new metal obelisks. They are looking really healthy and I'm looking forward to the mauve and purple flowers and then the purple pods.