Layers are very useful when working on digital illustrations, and printmaking with multiple blocks is a very similar concept. So it is a natural step to use the "layers" in Photoshop when I am working out the design for another colour lino block for the Fieldfare/Running Deer print.
First I printed a proof of the black lino block and scanned it. I then "draw" the red block design over the top on a separate "layer" which is slightly transparent so that I can see the black design underneath. The next step is to print out the red block design, transfer it to the lino block and cut the design.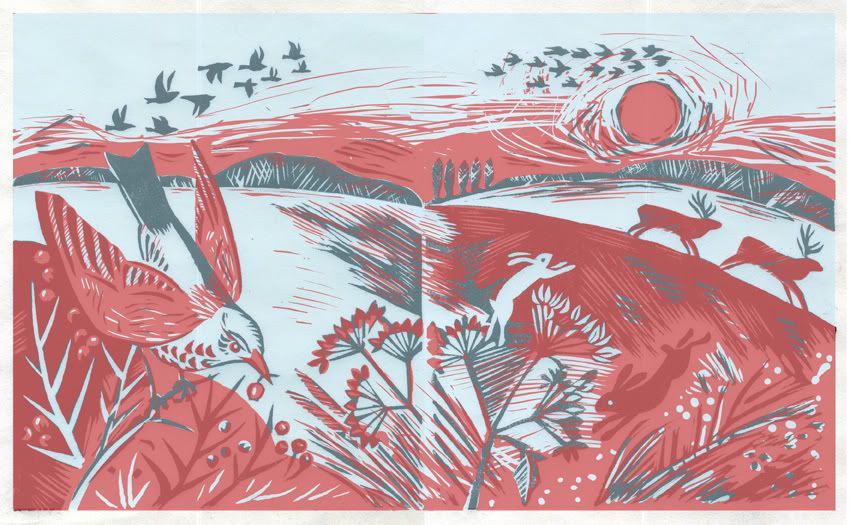 This is a detail of the 'Running Deer' red block printed over the pale blue oak wood block print . . .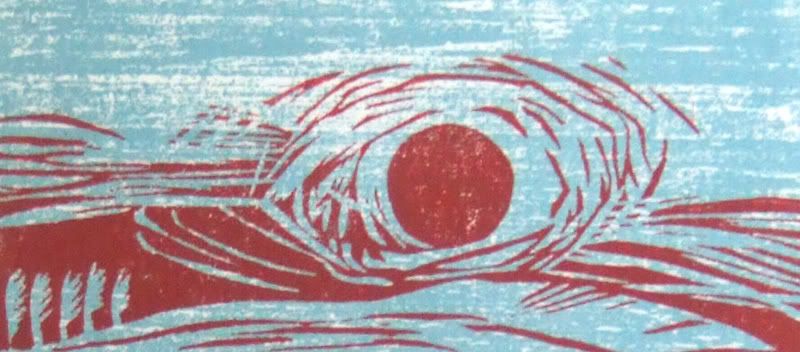 I decided to soften the red and blue by over printing with a third layer of colour – the oak block this time inked with translucent pale grey. I masked the area over the sun so that it remained a strong red. When this layer was dry I could overprint with the black lino block. Of course not all the imprressions work out, and I was experimenting with the transparency of the ink and the pressure needed on the barren, but I had a three good prints of both 'The Arrival of Fieldfares' and 'Running Deer'.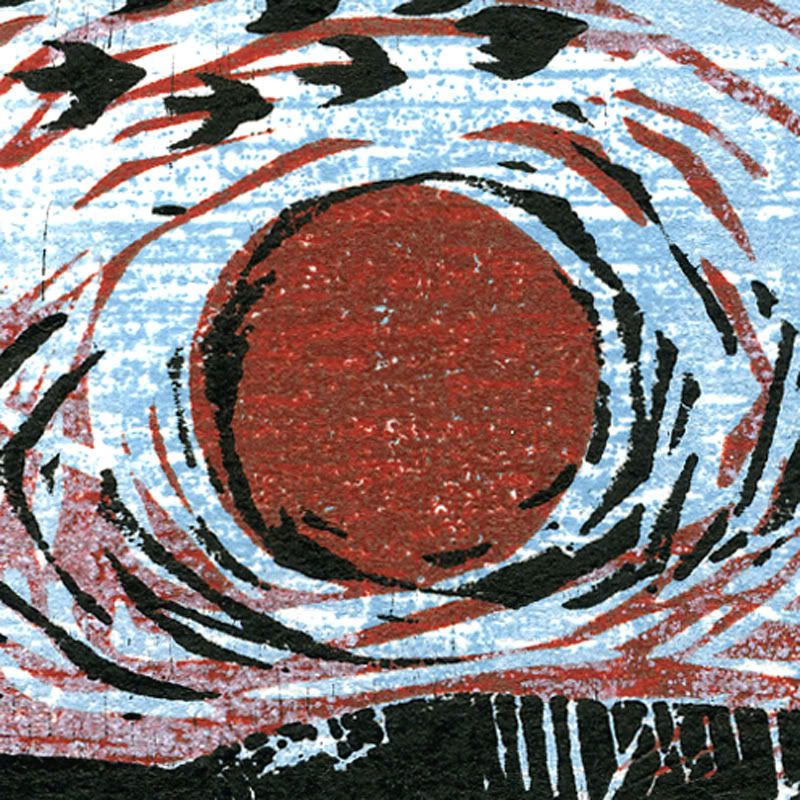 I needed one image that represents the direction of my work in 2008 to go next to my entry in the
Cambridge Open Studios
2008 Guide Book, this is the one that I selected. July may seem a long way off, but on Sunday the starting whistle blew for Cambridge Open Studios
artists to prepare for opening their studios to the public in the summer. A well-oiled admin process got into gear; artists gathered to fill in forms and talk of marketing and websites and sales and stuff; and the show got on the road!