Delicate pastel blossoms on bare stems are a special winter treat. In summer there is a multitde of colour and scent, but in January a tiny pastel flower with a delicate perfume will attract attention – look! how beautiful!

Four flowering shrubs in my garden in January . . .
– fragrant cream flowers of the Shrubby Honeysuckle (
Lonicera
fragrantissima
)


– breaking buds on the Cornelian Cherry (
Cornus mas
)


– clusters of richly scented sugar-almond pink flowers on the Viburnum (
Viburnum
x bodnantense
'Dawn')
– exquisitely perfumed spiky flowers of the Christmas Box (
Sarcococca humilis
)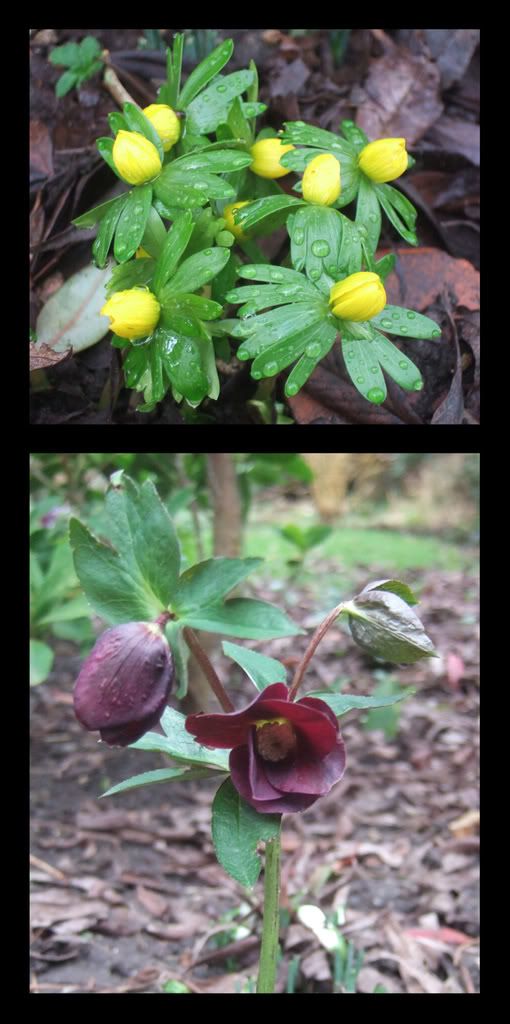 Bursting up through the soil and leaf litter are perfect freshly unfurled Winter Aconites (
Eranthis hyemalis
) . The deep burgundy red Hellebore is one of the many I grew from seed from a slate-purple
Helleborus Orientalis
, this is the second year they have flowered.