Happy New Year! 2008 entered hiding behind a shroud of dense fog, but that didn't deter us from taking a bracing walk with friends before enjoying a feast-like lunch! There were no glorious views but the landscape fading into a grey-white middle-distance had a strange presence. Water, air and earth merging - an image to return to later.
In my mind I have a 'file' of saved images for future prints and paintings. While I'm busy working on other things or out for a walk or gardening I 'look' through the images and they seem to come into sharper focus. When I eventually put them onto paper the scene seems to draw itself, I've walked around the scene in my mind and everything about it is familiar.
This is the sketch for a pair of prints "The Arrival of Fieldfares" and "Running Deer". It has come together from a collection of fleeting moments, there and then gone images seen from a footpath or from the car. All are special moments.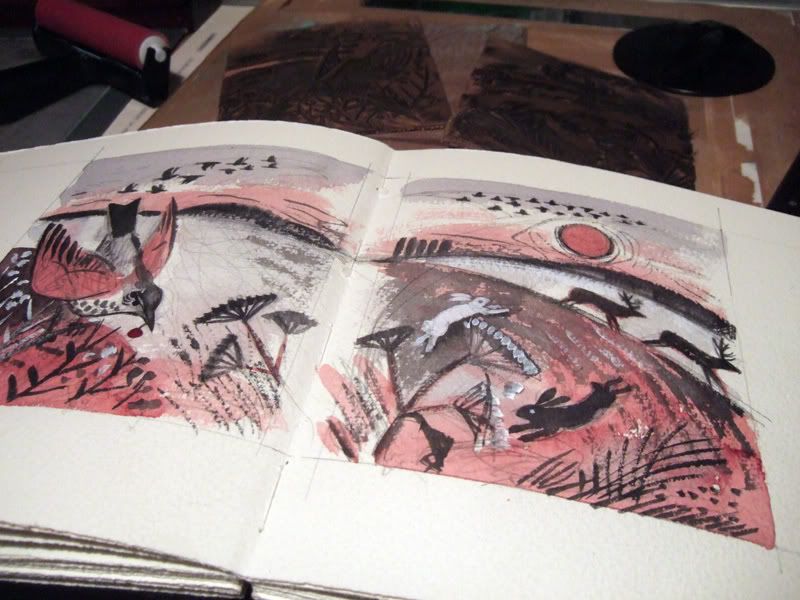 A flock of chattering fieldfares arriving from the cold north; a single fieldfare plucking a haw from the hedge before rising into the air to join the flock; two deer racing along the crest of a field; the copper-red sun sinking behind distant woods; skeletal hogweed seedheads; hares racing across ploughed furrows.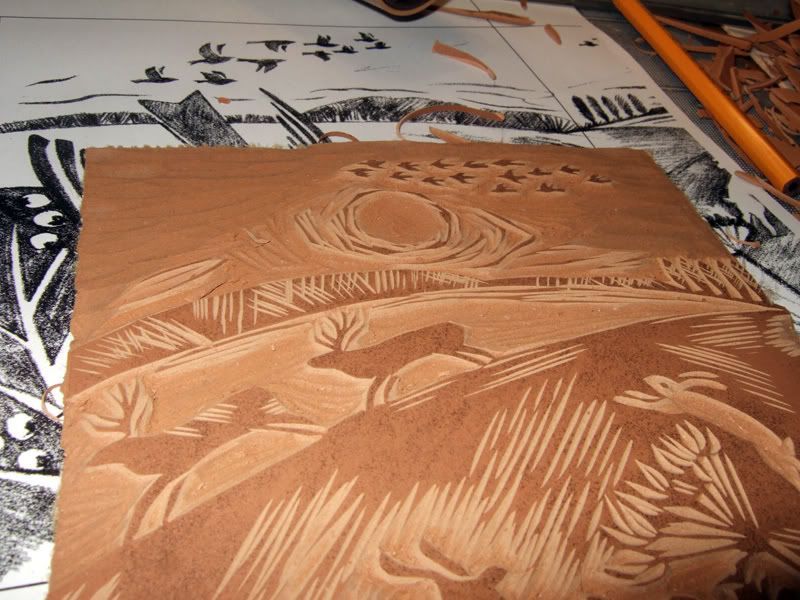 The lino blocks will be printed over impressions taken from a pair of oak blocks - the grain continuing across the pair of prints. I love the way the grain is visible in the backrounds of japanese woodcuts and want to use the wood grain of the English oak to give a texture to the sky and land.