One of the most inspiring gardens is
The Winter Garden
at the Cambridge University Botanic Garden. If you think winter is a drab season then this is the place to transform your view.
When the sun is out on a crisp winter day there's nothing like a beautiful silver birch, its trunk a composition of subtle pastel shades. If you have a silver birch in your garden, is it beautiful? And if it's covered with dusty greeny-grey dirty grime, when did you last wash your tree? Yes, that's what those cunning gardeners get up to when we're not looking - they go out and give the trees a wash and brush up!
This lunch time my 'garden workout' included washing the silver birch.
BEFORE . . .
TREE SCRUBBING . . .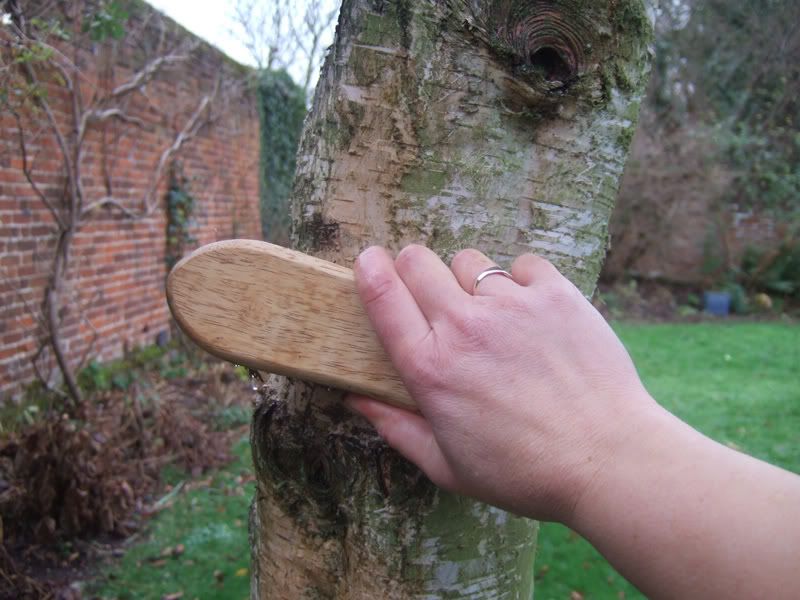 SEE THE DIFFERENCE!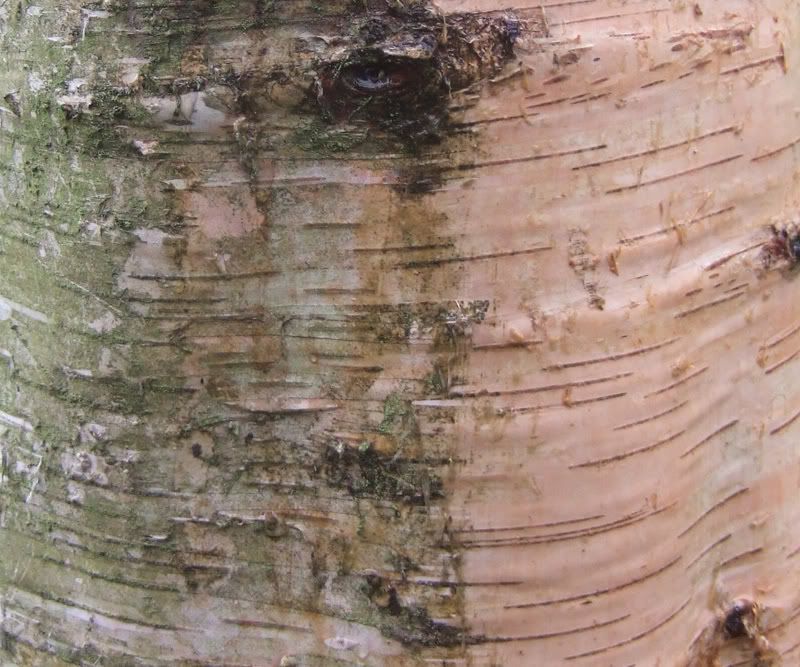 TA-DAAAH!