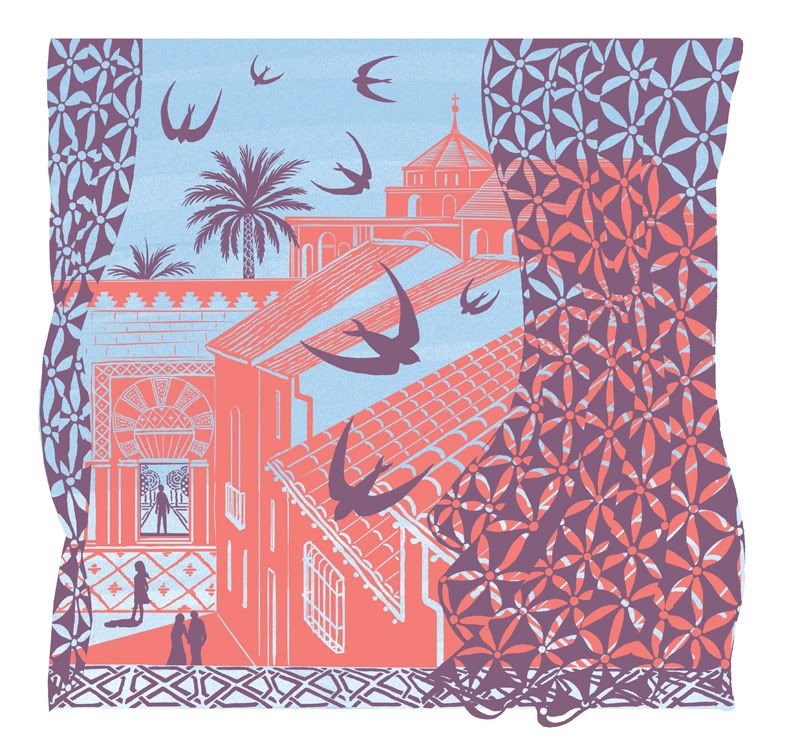 I've already seen a pair of swallows so it won't be long before we see the swifts. They circle high above the house and around the nearby church tower. I love to hear their high pitched screams - it reminds me of the swifts in Spain flying at high speed between the buildings in Granada or around the Mezquita in Cordoba.
This is a design inspired by the view from our hotel room in Cordoba last May. It was Fiesta week and extremely hot, the swifts whirled around outside our window and high above the rooftops.
The heat and colour of Cordoba was a great contrast to the beautiful Sierra de Grazalema where I had been exploring the countryside a few days before enjoying the stunning views and finding exquisite wildflowers including many orchids. At Easter I found a package of a few seeds I'd put in my pocket on one of the walks - I think they are from a giant wild form of fennel - they have germinated and are growing well so I have a little bit of the Sierra de Grazalema growing in Suffolk!